Derby Rugby Club is currently in a crisis after their state of the art pitch was left in a dire state after recent flooding.
The flooding in early November reached unprecedented levels in Derbyshire, with dozens of communities being affected by the washout.
To donate to Derby RFC and to help them reach their target of £10,000 click here.
Some parts of the county received up to 85cm of water in 36 hours, leaving emergency crews in the area scrambling to aid the worst in need.
RugbyDump shared a video earlier in the month showing the flooding on the pitches at the club.
The flooding has affected multiple pitches, not just the artificial one…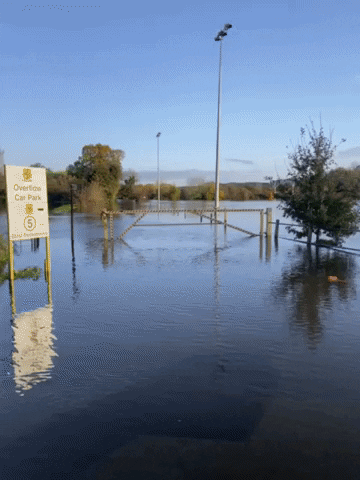 More videos of the flooding…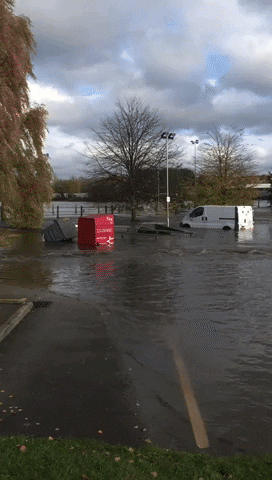 One club member said that the floodwater was so strong that it ripped the artificial pitch from underneath itself.
RugbyDump spoke to the Chairman of Derby RFC, Martyn Murney, who spoke about the problems that this has caused for the Northern Club.
Murney spoke about how the club needs to raise £10,000 in order to help with repairs, cleaning the surrounding area and providing lighting for the team to train on in the meantime.
The pitch will take months to be brought back to any playable level and therefore the teams will need to train and play on replacement pitches. These pitches will then most likely deteriorate in condition due to overuse, it makes for a difficult time for the club who are currently 3rd in the Midlands 1 East division.
Here is the state of the pitches directly after the flooding, resulting in costly damages for the club.
CREDIT: Richard Gardner
A view from the sky…
Bins and cones were washed away by the flooding…
This is what the pitch looks like now after the flooding…
The club is hoping to fundraise £10,000 to help with these different urgent concerns.
At the time of writing this article, the club has currently raised £720.
This is what Derby RFC put on their JustGiving page
"The club has suffered heavily from the recent floods, which have caused extensive damage to the new 3G Artificial Grass Pitch(AGP), rendering it unusable for the next 3 months ( the current estimate). In addition to the pitch, the Haslams Lane road surface has also been badly damaged and needs resurfacing. Furthermore, we need to add additional preventative measures to try and stop future floods from causing similar damage.
All this costs money, and because we are based on a flood plain, such risks cannot be insured, so the Buck stops with the club.
As consequence of not having the AGP available now, hits us a second time because we lose 50% of our training area too, which means we are having to look elsewhere for training facilities at the moment."
To donate to Derby RFC and to help them reach their target of £10,000 click here.