Super Rugby 2019 has kicked off and we've already seen the season's first red card for dangerous play, in the very first match of the season. While referees do have a responsibility to take care of player safety, this one was viewed as probably being a bit harsh, all things considered.
In a typically free-flowing and physically demanding New Zealand derby, the Chiefs and Highlanders went toe to toe for 80 minutes with the winner only being decided late in the contest.
Things could have been badly soured by a referee decision in the final quarter, however, as former Chiefs number ten Glen Jackson opted to take a stringent approach when star second rower Brodie Retallick took a big knock to his neck.
While it didn't look like much initially, replays showed that Retallick dipped into a double tackle and got hit hard by both Luke Whitelock and Sio Tomkinson.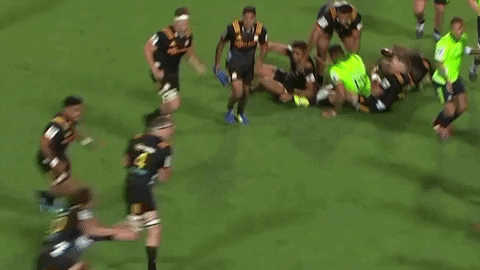 Tomkinson was viewed as having made contact with Retallick's head with his shoulder, with force, so was shown red.
Commentator Justin Marshall called it an "incredibly harsh red card".
While the referee and his assistants initially appeared to talk about a yellow card, Jackson seemed to change his mind just as he reached in his pocket.
"It seemed a little bit cloudy, the conversation at the start," said Highlanders coach Aaron Mauger.
"We'll have to go back a look through the laws and make sure our interpretation of what's going on there is bang on and have a look at the video.
"We've got a pretty disappointed Sio Tomkinson in the changing shed because he felt like he'd let the team down. It was a big moment for a young guy like that so we'll make sure we put the support around him and make sure we're really clear and what you can and can't do in those moments."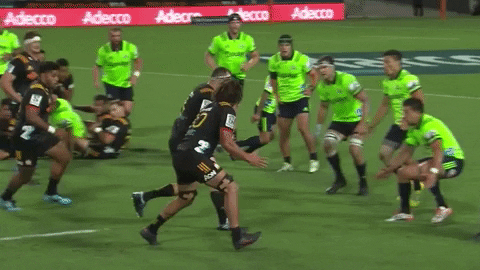 After the match Retallick said that his neck was a bit sore but he was okay.
"It didn't look as though there was any intent.. Just one of those contacts that are part of the game?" said Jeff Wilson when speaking to the big All Black star.
"That's just the way it's going to be ruled," responded Retallick. "We've got the warnings – anything around the head they were going to go hard on, so, I guess that's just the way they're going with the player safety around contact with the head."
Despite the number's deficit, the Highlanders, sparked by replacement number nine Aaron Smith coming onto the field, snuck the 30-27 win with a late try.