As far as opening games of a tournament go, the Chiefs vs Highlanders match had everything. There was a comeback, a red card and tries aplenty. One try in particular by the Chiefs not only showed what the team are capable of this year but shows that there is no rust after the off-season.
If this try is anything to go by, the Chiefs are going to be threatening this season.
The offload from second-row Michael Allardice was good, then the pass from Anton Lienert-Brown whilst being tackled to pick out Nathan Harris was better, then the perfectly weighted pop from the hooker to Etene Nanai-Seturo capped off some wonderful interplay between forwards and backs, in what was a silky finish for the first game of the season.
The try helped the Chiefs extend their lead to 19-7 at half time, and many fans and players would have thought that they had their foot in the door of their first win of the season. However, a late comeback by the Highlanders stunned them, as they went down 30-27.
Harris made another sublime pass later in the match flicking it out the back under pressure to set his winger free.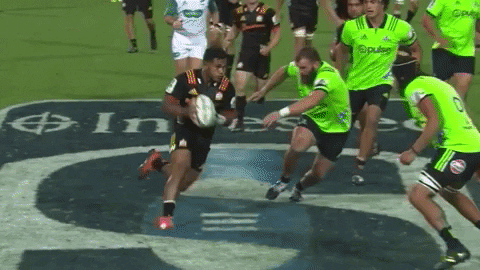 The Highlanders played the last 15 minutes of the match with 14 players after Sio Tomkinson saw red for a no-arms tackle, so it would be tough for the Chiefs to see a lead like that slip in those circumstances.
Nonetheless, there is certainly no lack of skill in the Chiefs team, and they will definitely be a force this season.
Full highlights from the match