Footage has emerged revealing just how intense the new Rugby X competition is.
For anyone that doesn't know, Rugby X is a brand new rugby format, designed to maximise speed and exciting in the sport. Rugby X brands its game as this…
"RugbyX is a brand new, fast paced and fluid format of the game. We've changed some of the rules, removing line outs, conversions and penalties, meaning more tries and tackles. World Rugby approved."
Here is an example of what a game of Rugby X looks like, half-size pitches and no throw-ins..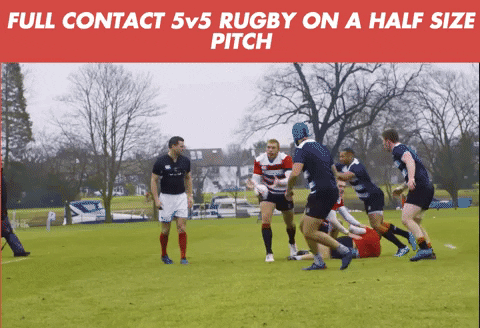 The game looks like it will be truly crazy, and footage has now been released from one of the first games of the Rugby X tournament which starts tonight and it looks crazy.
Today was the first day that Rugby X will be played and you can watch it on TV.
It seems that when games are level, both teams will pick one player to have a one on one, and the scorer wins the game. There's pressure and then there's that.
Former rugby player Ugo Moyne put a clip on his social media of the one on one and it looks insane!
First 1V1 for @RugbyXOfficial 🔥@Barbarian_FC v @EnglandRugby pic.twitter.com/BwfgowjoKe

— ugo monye (@ugomonye) October 29, 2019
Rugby X actually revealed another angle of it themselves, this game format seems to purely focus on game speed and we love it! Look at it here!
The step + the gas = the win 🖤

That's how you win a sudden-death one-vs-one. Take a bow Vatemo Ravouvou and @Barbarian_FC #RugbyX pic.twitter.com/dyA7ZW7SYR

— RugbyX (@RugbyXOfficial) October 29, 2019
The footage of these games will be live on ITV 4 at 8pm GMT, well worth a watch if you love free-flowing rugby!